Projects We Love
Our music teachers in Miami love teaching private music lessons. We enjoy getting our students ready for auditions. Selecting the perfect piece for the talent show is always a treat. Securing proper technique using a song our students love is the most gratifying thing.
But we do even more than that.
Our teachers are professionally trained musicians. They're traveled worldwide, honing their craft and performing for thousands of people. Plus, they've earned fellowships at major universities and won national awards. So you can see they are a pretty class group of well-rounded music teachers in Miami.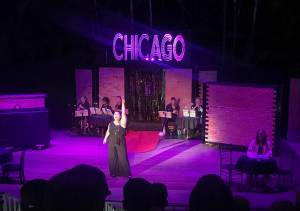 Did you know we do directing?
That's right! We do it all! In Tampa, we lead several after school guitar class for a Montessori school. Additionally, our teachers have led a music enrichment classes at a local preschools and daycares. We lead sectionals during orchestra classes at one of the largest middle school orchestra programs in the state.
In Miami, we work with a number of private school theater departments. We handle all of the vocal auditioning, casting and show directing, so the theater teachers can focus on theater. What's more, we subcontract pit orchestras for live music at the productions. The theater teacher doesn't need to spend any time coordinating or answering questions with the pit musicians. We curate the perfect band/live musician combination for fundraisers and festivals, all professionally managed and perfectly facilitating the ideal ambiance.
Razzle Dazzle 'Em
Above, you can catch a clip of the infamous "Razzle Dazzle" from Chicago. This was our latest project in Miami, working with Gulliver Prep. Alex, one of our spunky and unbelievably experienced Miami music teachers judged auditions and assisted in casting. Then she directed vocal rehearsals once a week for 12 weeks. Behind the scenes, Barrett School of Music also coordinated a live pit orchestra for all rehearsals and each show.
It was one of our favorite projects to date!
Are you looking for musical support? Let us help. Contact us, and one of our amazing music teachers in Miami will give you a call.